November 25th 2020

There is still time to participate in OLM School's Purdys Chocolates Christmas fundraiser.
In order to participate, you must submit unique request forms that are assigned to each grade. These individual forms have been emails from the school office. However, if you have missed the form, email the school office and have them resend you the forms.
Once you have the form details, you can send your child's link to family and friends so they can participate as well. Detailed instructions on how to order online are included in the email.
Order Deadline is: Monday, November 24, 2021 @ 10:00 pm.
Orders will be ready for pick up at school on Friday, December 10, 2021.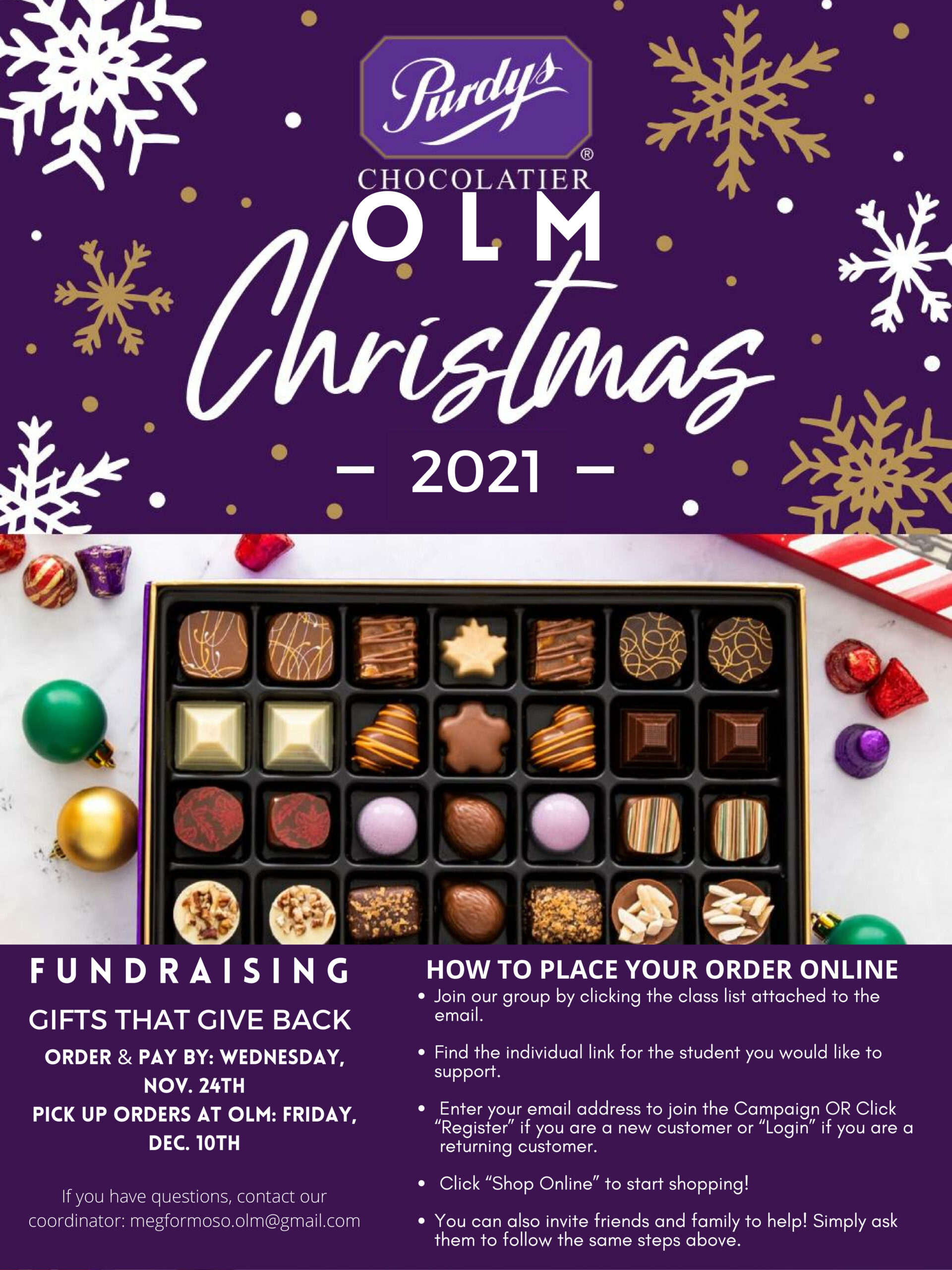 Have a sweet shopping experience! Thank you for your support.
25% of your order will be counted towards your Fundraising Commitment Fee.