November 4th 2022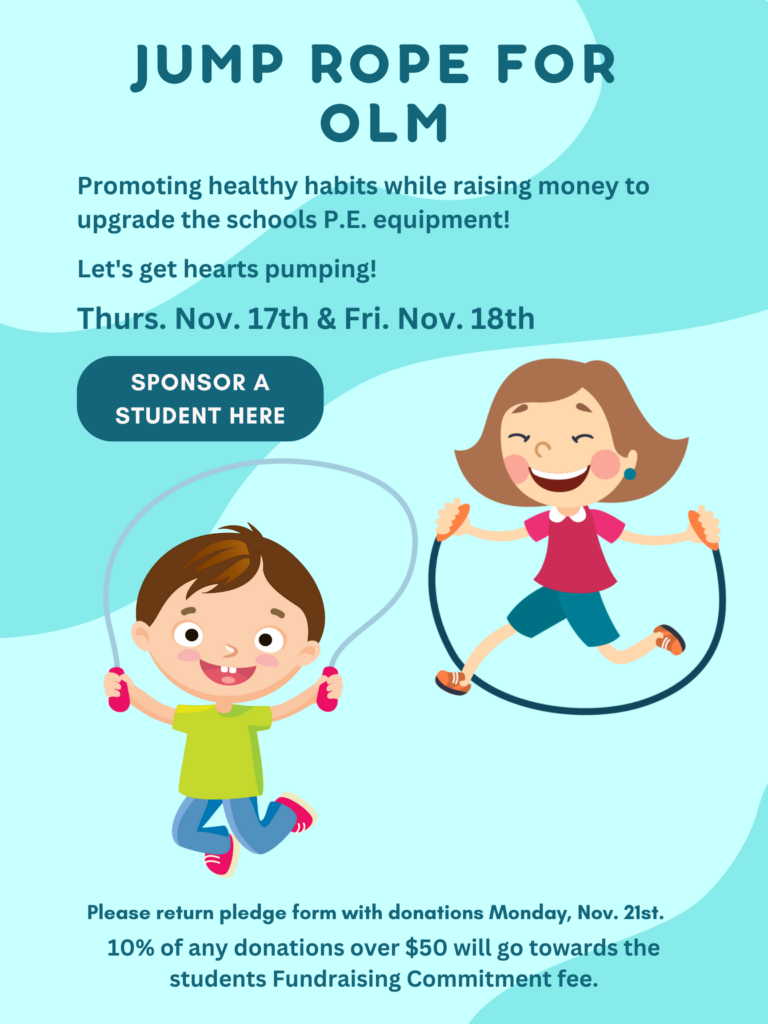 We will be having our first Jump Rope FUNDRAISER on Nov 16th to the 18th. All students are encouraged to participate, so let's all join in. If you can skip 10 times or 400 times in 2 minutes it doesn't matter. Participation is what is important and all participants will enjoy a delicious bag of popcorn.
Each student will have the opportunity to jump rope for 2 minutes in their Gym class. Each student will have an adult counter who will keep track of the number of jumps. We encourage all students to start practicing as we will be handing out 3 prizes for the students in each class with the highest number of skips.
We will also be handing out 2 prizes in each class for the students who raise the most $$$. This is a fundraiser so we need your help. Ask your loved ones, friends and family to sponsor your child, or even better have your child ask.
There are 2 ways to pledge a jumper.
Flat fee donation – For example – $20 per student, $30 per student, $50 per student or any amount
Pledge amount per jump – .50 cents, $1.00, $2.00 etc. per jump
The money raised will benefit students, such as, purchasing new sports equipment, outside playground equipment or games for inside the classroom when the days are too cold to go outside.
10% of ANY donations over $50 will go towards the Students Fundraising Commitment Fee.
Complete, print and return the pledge form below, along with your donations to the school office by Monday, November 21, 2022. Alternatively, you can also complete your donations online using our fundraising portal.