October 18th 2021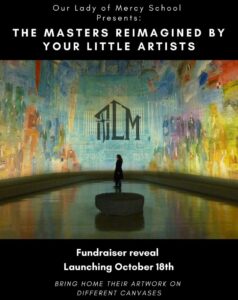 We are pleased to inform you that The Masters Reimagined, this year's Online Craft Fair, is launching October 18, 2021! This fundraiser features unique and personal items designed by your little artists.
Each class will pick an artwork by a famous artist and the students will recreate their version to make it their own personal masterpiece! Order a priceless keepsake of your child's masterpiece at https://busybeecreates.square.site/.
We also have personalized items such as OLM masks, pouches and lanyards available!
Thanks for your continued support.