Leadership Club Newsletter
Posted by
September 18th 2022
on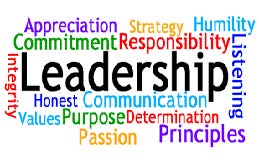 Good afternoon Parents,
We are excited to announce that Our Lady of Mercy has started a leadership
club. This club is open to grade 6 & 7 students and what a response we have
had!
The leadership club will focus on :
➔ Raising school spirit
➔ Learning leadership skills
➔ Organizing school wide activities
➔ Public speaking
➔ Fundraising for charities and school projects
To start the school year we will be hosting a mini Spirit Week for the whole
school from September 20-22!
September 20 – Welcome back Hot Dog Day
Each student will receive one free Hot Dog, Bag of Chips, and Juice box.
September 21 – Crazy Hair Day
$2.00 to participate – no uniform required on this day for students
participating.
September 22 – Frozen Treat Friday
$1.00 per treat – frozen treats will be sold after school until 3:20 by the gym
doors.
We look forward to raising school spirit and watching our leaders blossom.