Activity Day (June 17, 2022)
on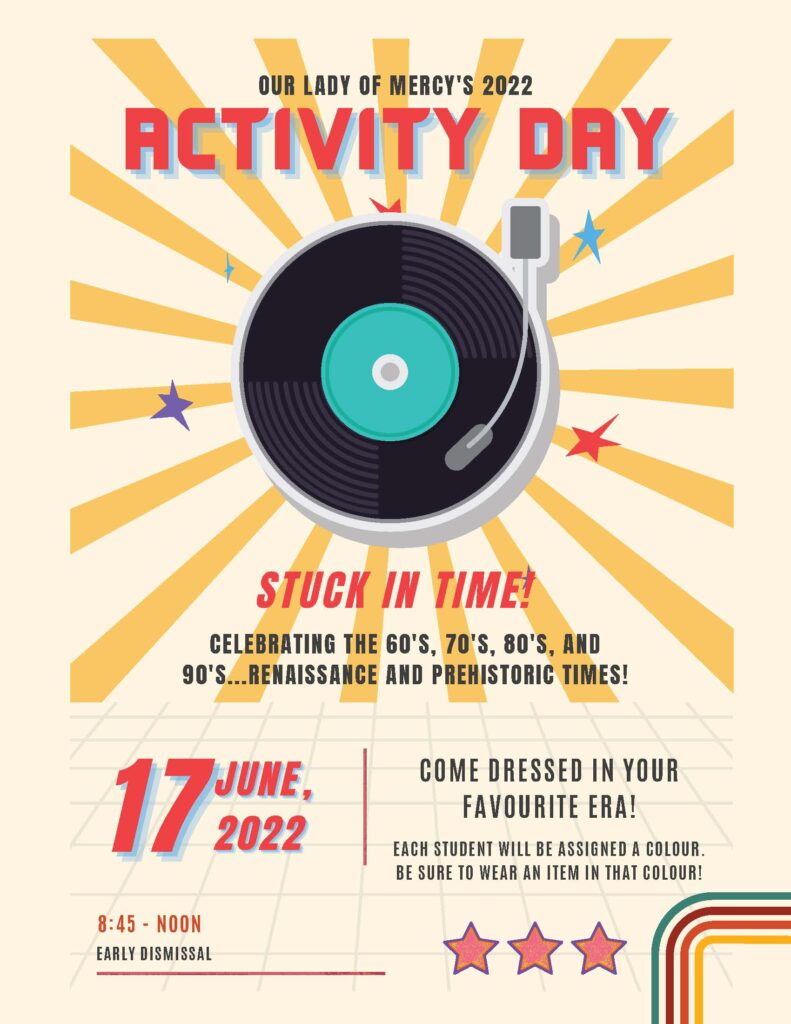 Good morning parents! The grade 7's were inspired by the theme of time travel and this year's Activity Day is titled: "Stuck in Time". Students of OLM are welcome to come dressed in their favourite era to celebrate this year's theme. Each student will have a colour that they will have to have on (t-shirt, bandana, wristband, bracelet, shoes, etc.). The colours will help the grade 7's organize the teams at their stations. Classroom teachers will be giving the students their colours – Red, Green, Blue, and Yellow.
Some examples of attire students can come in are:
60's – bell bottoms, peace sign medallions, large glasses
70's – bell bottoms, patterned shirts, large hair, groovy dance moves
80's/90's – bright neon clothes, oversized shirts, bright make up, funky hair, overalls
Renaissance – ornate and fancy
Prehistoric Time – dino costume or Flinstone's inspired wear
It will be a noon dismissal this Friday! Rain or shine, we'll be "Stuck in Time" !
Thanks everyone!
Grade 7 Class